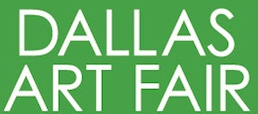 Booth D7
Uri Aran | Sam Anderson | Noel McKenna | Yuri Pattison
6 – 9 April 2017
---
Upcoming exhibitions
Brendan Earley Life After Buildings
April – May 2017

Maria Farrar
May – July 2017
Noel McKenna
September – October 2017
Video Screenings curated by Maeve Connolly
November – December 2017
---
Sam Anderson
SIX RIGHT
Fürstlich Fürstenbergische Sammlungen, Donaueschingen, Germany (group)
Sam Anderson, Kasia Fudakovsky, Mark van Yetter
7 April – 27 August 2017
Sam Anderson: The Park
Sculpture Center, New York (solo)
1 May – 31 July 2017
Kölnischer Kunstverein, Cologne (solo)
June 2017
---
Uri Aran
Question the Wall Itself
Walker Arts Centre, Minneapolis (group)
Jonathas de Andrade, Uri Aran, Nina Beier, Marcel Broodthaers, Tom Burr, Alejandro Cesarco, Marc Camille Chaimowicz, Theaster Gates, Ull Hohn, Janette Laverrière, Nick Mauss, Park McArthur, Lucy McKenzie, Shahryar Nashat, Walid Raad, Seth Siegelaub, Paul Sietsema, Florine Stettheimer, Rosemarie Trockel, Cerith Wyn Evans, Akram Zaatari
Curated by Fionn Meade and Jordan Carter
20 November 2016 – 21 May 2017
99 Cents or Less
Museum of Contemporary Art Detroit, Detroit (group)
Kelly Akashi, Kathryn Andrews, Uri Aran, Julieta Aranda, Edgar Arceneaux, Corrie Baldauf, John Baldessari, Heidi Barlow, Michael Bell-Smith, Brian Belott, Frank Benson, Jennifer Bornstein, Andrea Bowers, Chris Bradley, Jon Brumit, Dora Budor, Nicholas Buffon, A.K. Burns, Jedediah Caesar, Juan Capistran, James Collins, Matt Connors, Bjorn Copeland, Sarah Crowner, Sara Cwynar, N. Dash, Nathaniel de Large, Michael DeLucia, Jim Drain, Josh Faught, Harrell Fletcher, Liam Gillick, Samara Golden, Piero Golia, Michelle Grabner, Nicolas Guagnini, Henry Gunderson, Mark Handforth, Lena Henke, Marie Hermann, Lynn Hershman Leeson, Ben Hall, Channing Hansen, Scott Hocking, Jonathan Horowitz, Alex Israel, Alfredo Jaar, Colter Jacobsen, Elizabeth Jaeger, Meredith James, Matt Johnson, Rashid Johnson, Sarah Kabot, Shaina Kasztelan, Osman Khan, Thomas Kovachevich, Andrew Kuo, Agnieszka Kurant, Jason Lazarus, Pamela Lins, Mateo Lopez, Bonnie Lucas, Shana Lutker, Jill Magid, Anthony Marcellini, Daniel Joseph Martinez, Josiah McElheny, Adam McEwen, Heather McGill, Jason Meadows, Josephine Meckseper, Sarah Meyohas, Jason Middlebrook, Carter Mull, Matt Mullican, Ruben Ochoa, Arthur Ou, Virginia Overton, Hamilton Poe, Walter Price, Rob Pruitt, Puppies Puppies, Jonathan Rajewski, Chadwick Rantanen, Sean Raspet, Hans Dieter Rieder, John Riepenhoff, Will Rogan, Matthew Ronay, Aura Rosenberg, Amanda Ross-Ho, Sterling Ruby, Michael Scoggins, Robert Sestok, Arlene Shechet, Amy Sillman, Casey Silverstein, Laurie Simmons, Michael B. Smith, Philip Smith, Agathe Snow, Valeska Soares, Haim Steinbach, Jessica Stockholder, Ricky Swallow, Cheyney Thompson, Clarissa Tossin, J Parker Valentine, Jamian Juliano Villani, Michael Wang, Garth Weiser, Eric Wesley, Jeff Williams, Viola Yeşiltaç, Mario Ybarra Jr
Curated by Jens Hoffmann, Susanne Feld Hilberry Senior Curator at Large and organized by the Museum of Contemporary Art Detroit
19 May – 6 August 2017
---
Nina Canell
Dolphin Dandelion
Le Crédac Centre d'art contemporain, Ivry-sur-Seine, France (solo)
20 April – 25 June 2017
Museo Tamayo, Mexico City (solo)
1 April – 13 August 2017
Viva Arte Viva
57th International Art Exhibition, la Biennale di Venezia (group)
Nina Canell is one of six artists who will collectively represent Norway, Sweden, and Finland for a joint project titled Mirrored in the Nordic Pavilion at the Venice Biennale 2017.
13 May – 26 November 2017
Köln Skulptur #8
Skulpturenpark, Köln (group)
Tom Burr, James Lee Byars, Nina Canell, Edith Dekyndt, Jimmie Durham, Bogomir Ecker, Peter Fischli / David Weiss, Günther Förg, Sou Fujimoto, Dan Graham, Lena Henke, Jenny Holzer, Bethan Huws, Leiko Ikemura, Anish Kapoor, Stefan Kern, Hubert Kiecol, Per Kirkeby, Klara Lidén, Matt Mullican, Jorge Pardo, Manfred Pernice, Mandla Reuter, Ulrich Rückriem, Michael Sailstorfer, Karin Sander, Thomas Schütte, Joel Shapiro, Santiago Sierra, Slavs and Tatars, Andreas Slominski, Mauro Staccioli, Mark di Suvero, Rosemarie Trockel, Amalia Ulman, Simon Ungers, Bernar Venet, Bernard Voïta, Paul Wallach, Lois Weinberger, Martin Willing, Heimo Zobernig
June 2015 – June 2017
More Than Just Words [On the Poetic]
Kunsthalle Wien, Vienna (group)
John Baldessari, Elisabetta Benassi, Nina Canell, Natalie Czech, Michael Dean, Jason Dodge, João Maria Gusmão / Pedro Paiva, Ketty La Rocca, Bruno Munari, Olaf Nicolai, Fernando Ortega, Jenny Perlin, Gerhard Rühm, Olve Sande, Erica Scourti, Michael Snow, Mladen Stilinović, Artur Żmijewski
Curated by Luca Lo Pinto, Vanessa Joan Müller
8 March – 7 May 2017
ARS17: Hello World! Art after the Internet
Museum of Contemporary Art KIASMA, The Finnish National Gallery, Helsinki (group)
Ed Atkins, Andrey Bogush, Nina Canell, Cécile B. Evans, Lizzie Fitch & Ryan Trecartin , Melanie Gilligan , Juha van Ingen, Yung Jake, Ilja Karilampi, Nandita Kumar, Tuomas A. Laitinen , LaBeouf, Rönkkö & Turner – Shia LaBeouf, Nastja Säde Rönkkö, Luke Turner, Reija Meriläinen, Katja Novitskova, Jaakko Pallasvuo, Aude Pariset, Jon Rafman, Charles Richardson, Rachel Rossin, Jacolby Satterwhite, Hito Steyerl, Anna Uddenberg, Julia Varela, Artie Vierkant
31 March 2017 – 14 January 2018
---
Kevin Cosgrove
The Irish Times | Favourite artwork from 2016: A Peening Sound
To celebrate the close of the Modern Ireland in 100 Artworks series, the Irish Times asked the public to pick their favourite artwork of last year. An exhibition of work by Kevin Cosgrove, A Peening Sound, Butler Gallery, Kilkenny, is chosen by readers as the artwork from the previous 12 months that best captured 2016.
---
Cui Jie
Past Skin
MoMA PS1, New York (group)
Cui Jie, Jordan Kasey, Hannah Levy, Abigail Lucien, Jillian Mayer, MSHR, and Madelon Vriesendorp
9 April -10 September 2017

The New Normal: Art and China in 2017
Ullens Center for Contemporary Art, Beijing (group)
Chen Chenchen, Cui Jie, Gao Lei, Guo Xi, Li Jingxiong, Li Qi, Liang Ban, Liao Fei, Amy Lien & Enzo Camacho, Lawrence Lek, Liu Yefu, Ma Jianfeng, Sophia Al-Maria, Ma Haijiao, Miao Ying, Max Hooper Schneider, Shen Xin, Wu Tsang, Wang Guangxu, Lantian Xie, Yao Qingmei, Zhang Ruyi, and Zhu Changquan
19 March – 9 July 2017

Vitamin P3: New Perspectives in Painting
Featuring Cui Jie, Mairead O'hEocha
Phaidon Press, October 2016
Download the pdf here
---
Maggie Madden
Virtú
Hunt Museum, Limerick (group)
Gill Addison, Bob Baker, Diana Copperwhite, Gerry Davis, Fergus Feehily, Ramon Kassam, Alan Keane, Maggie Madden, Conor Masterson, Michael Minnis, Katrina Maguire, Dougal McKenzie, Aine Nic Giolla Coda, Mark O'Kelly, Anne Ryan, Richard Slade
7 April – 4 June 2017
Augmented Geology
KARST, Plymouth (group)
Maggie Madden, Niamh O'Malley, Lola Gonzalez, Anna Estarriola, Nabb+Teeri
Curated by Laura Koonikka
10 June – 8 July 2017
---
Alasdair McLuckie
The Birth of Form
mother's tankstation limited, Dublin (solo)
16 February – 1 April 2017
---
Mairead O'hEocha
2116: Forecast of the next century
Broad Art Museum, Michigan (group)
Amanda Coogan, Maud Cotter, Gary Coyle, Eleanor Duffin, Damien Flood, Siobhán Hapaska, Ramon Kassam, Sam Keogh, Ruth Lyons, Eoin McHugh, Ailbhe Ní Bhriain, Mairead O'hEocha, Niamh O' Malley, Darn Thorn, Lee Welch, Centre for Genomic Gastronomy
5 November 2016 – 2 April 2017
Málverkasýning
i8 Gallery, Reykjavik (group)
Andreas Eriksson, Mairead O´hEocha, Silke Otto-Knapp, Melanie Smith, Lara Viana, James White
9 February – 22 April 2017
A Painter's Doubt: Painting & Phenomenology
Salzburger Kunstverein, Salzburg (group)
25 February – 23 April 2017
Vitamin P3: New Perspectives in Painting
Featuring Cui Jie, Mairead O'hEocha
Phaidon Press, October 2016
Download the pdf here
---
Sebastian Lloyd Rees
Absent Bodies
OSL Contemporary, Oslo (group)
Tori Wrånes, Sebastian Lloyd Rees, Ida Ekblad, Laurence Owen, Aude Pariset, Caroline Achaintre
7 April – 20 May 2017
---
Yuri Pattison
Citizens of Nowhere
Kevin Space, Vienna (solo)
11 March – 7 May 2017
Kunsthalle Sankt Gallen, St. Gallen, Switzerland (solo)
20 May – 6 August 2017
---
Matt Sheridan Smith
'Are We Still In The Game?', video documentation, 2 June 2016
Matt Sheridan Smith presents his project 'You Can't See Any Such Thing', published by Triple Canopy on 18 February 2016.
---